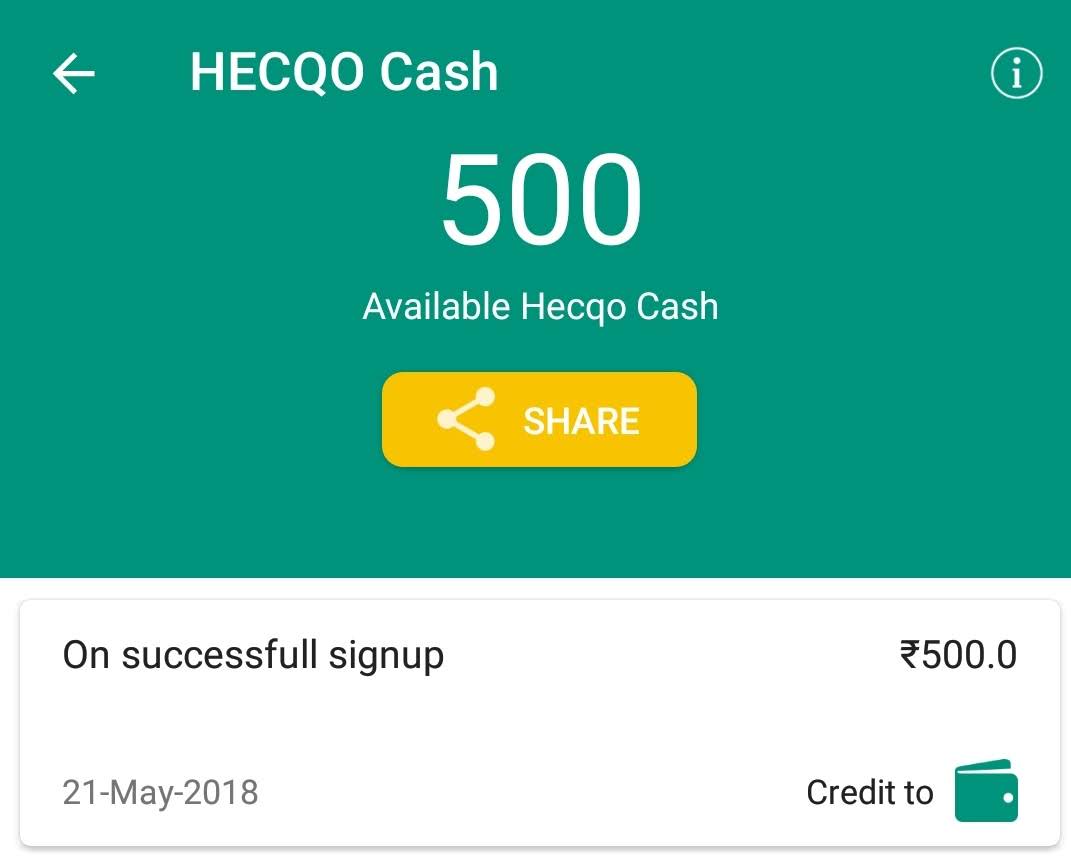 Get rewarded with Hecqo Cash !!
You wanted it, we launched it. You have helped us grow by referring Hecqo Home Services to your friends and family. Your support, patronage and feedback has helped us become amongst top home services app across Mumbai, Bengaluru and Pune. Now, its time we repay back.
Get Hecqo Cash for booking services on our app & website, for referring and even for helping us with your valuable feedback.
How to earn Hecqo Cash?
1. Sign up
Sign-up on the Hecqo App or website & earn 500 Hecqo cash.
2. Refer & Earn
Refer a friend and earn 250 Hecqo Cash when he/she registers using your referral code.
Friend will also get 250 Hecqo cash for using your referral code + 500 Hecqo cash for signing up.
3. Give feedback and earn Hecqo cash
Earn 100 Hecqo cash on every feedback that you give to us after service completion.
4. 100% Cashback on completing 1st service.
Get 100% cashback as Hecqo Cash on successfully completing your 1st order.
5. 10% cashback on every order
Every completed order after your 1st order is entitled for a 10% cashback.
Happy booking