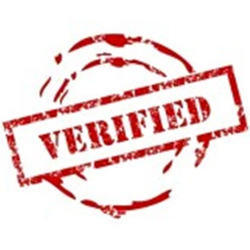 Only verified service providers on Hecqo !!
We work with hundreds of service providers across many categories and multiple cities. Every service provider who we onboard on our platform goes through multiple checks before they are made active on Hecqo platform.
Our background verification policy consits of the following key steps:
Internal Screening - Service providers who wish to empanel with us, are first interviewed personally by our merchant acquisiton team. This initial screening tests them on on their experience, skills, capability and aptitude.

At this point, they are also required to submit KYC documents such as Govt issued identification, address proofs (home & office), skill certifications, tax certifications, and any other documents relevant to their category
They also need to undergo test orders where a real order lifecycle is initiated. Based on their test orders, they are rated and a decision taken to onboard them or not.

External Screening - While we conduct internal verification, we also work wtih third party verificaiton companies who are entrusted with verifying their addresses, govt identifications, company documents. In addition, their records are also checked for any civil or criminal convictions at a disctrict jurisdiction level.

So when you book on Hecqo, you can rest assured that only the verfied and competent will be attending to your home services needs.

Happy Booking !!
(visit www.hecqo.com or Download App - https://bit.ly/2rV5foR)