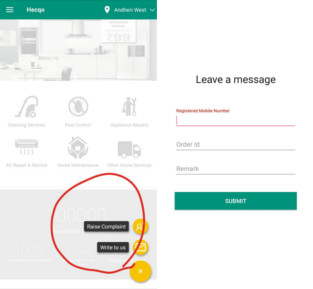 Something went wrong ? Here's how to connect with us.
Need to reschedule your booking, add more services, raise a complaint or just appreciate us?

Hecqo and our team can be contacted in many ways:
Simply call us. Our hotlines are listed at the bottom of our website
Click on the help hover button at the bottom right of our website and leave a message.
Download our App and click on the bottom right of the App page

As soon as we receive your request, our Support team will flag your request and ensure it is closed at the earliest. What's more you will be constantly updated on every action and conversation we have with you via SMS/Email or simply by tracking your ticket on the website or the app.

Happy Booking !!