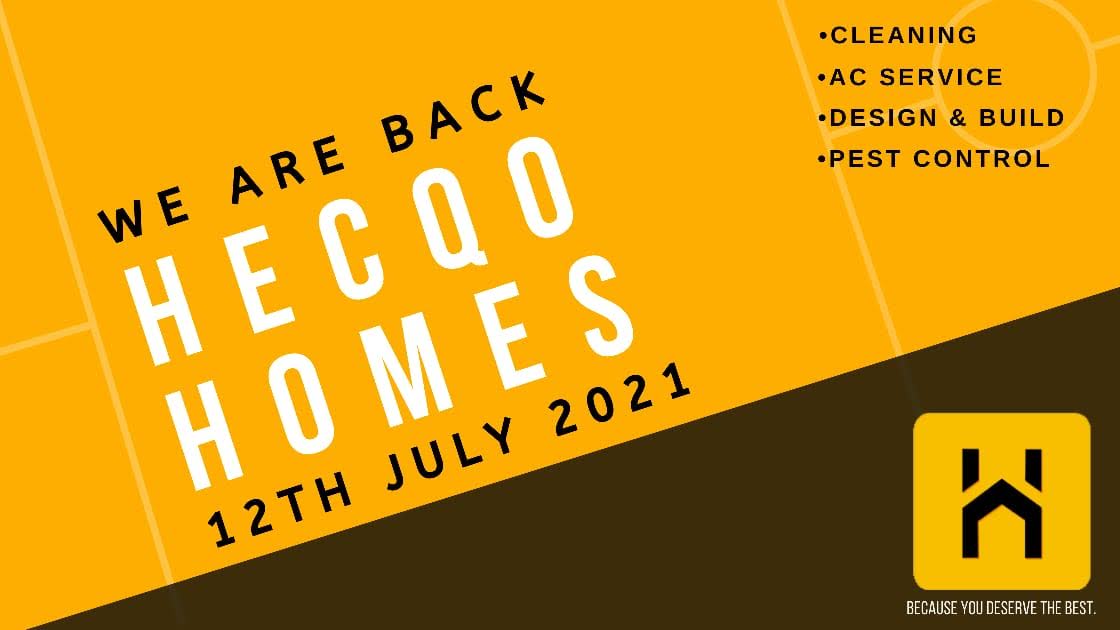 HECQO is back !!
HECQO, a leading player in tech-enabled home services, with multi-city operations is back ! Beginning with Mumbai, HECQO hopes to restart its services such as home cleaning, pest control, electricians, interiors, fitouts and more, across all cities soon. The home services market has been growing steadily since 2015, when the first few players entered the scene; growing into a diluge by 2019 when over 100 companies competed for customer attention.
However, only a few could survive owing to stiff competition and extremely fickle customer stickiness. HECQO weathered the initial chaos to emerge market leader in various categories competiting with highly funded companies in the space.
The company which suspended operations, last year in April 2020 owing to the pandemic and natonwide lockdown; has restarted, a news that was greated enthusiastically by its over 2000 plus service provider network. HECQO which counts over 500,000 of Indian housholds as its customer base, has put in place various covid protocols to ensure safety at every touch point.
To know more: write to support@hecqo.com