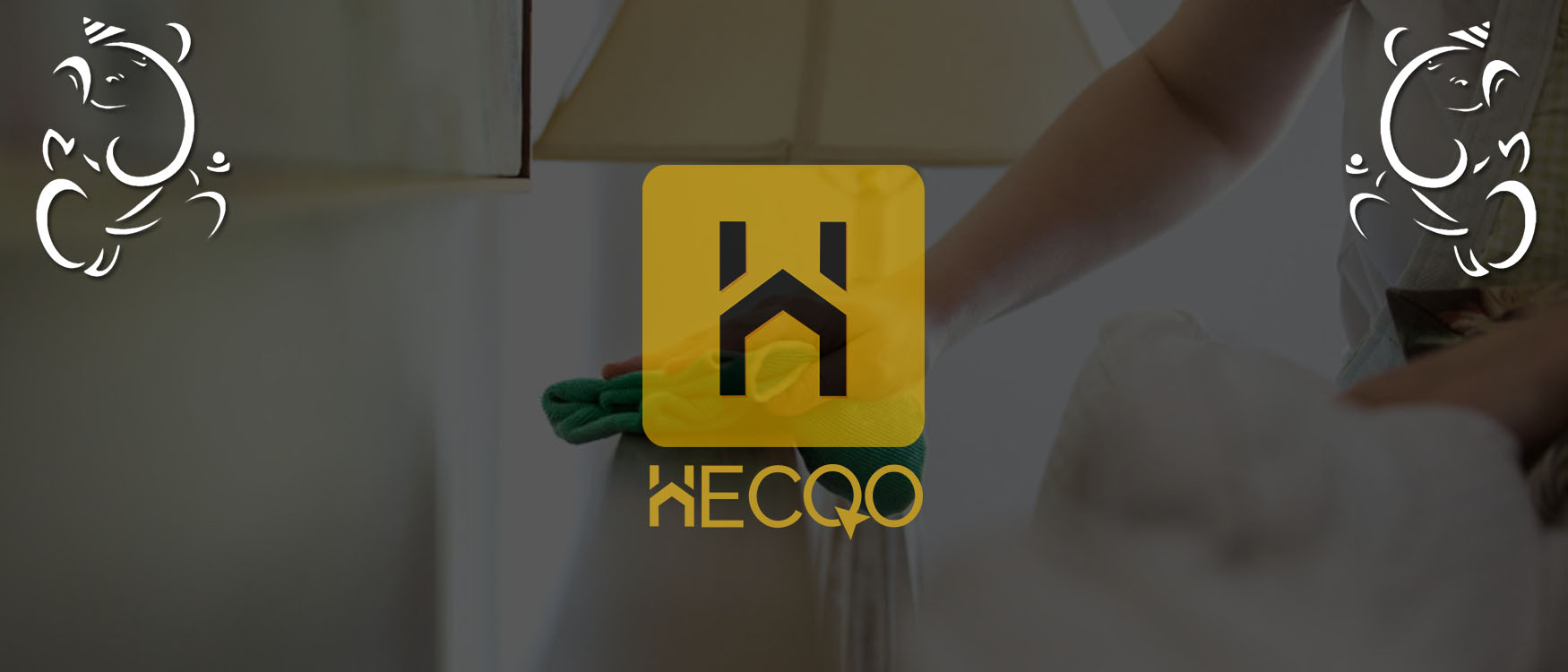 Ganesh Chaturthi 2018 : 5 Tips To Clean Your House Ahead Of The Auspicious Indian Festival
Saturday 8th September 2018
It's that time of the year again. Well, we are talking about the time when we welcome Lord Ganesha into our homes, thereby celebrating the first and most auspicious festival of the year --Ganesh Chaturthi. However, if there's one thing that plays at the back of our minds ahead of the festival, it's 'How to prepare the house for Ganesh Festival? After all, why would the 'Vignaharta' visit our homes, if it's dirty? Don't you agree?
Well, ideally one should begin the process by cleaning the house thoroughly. However, it's not always easy, if you are the only one setting out to do so all by yourself. In that case, the best thing would be to either divide the job and allocate it among family members, or the next thing would be to call a professional service, such as the one available on www.hecqo.com. After all, the entire mood of celebrating an auspicious festival such as this would be when your house is thoroughly cleaned and decorated.
So, let's look at a few cleaning tips for your home ahead of Ganesh Chaturthi.
1. Do not wait till the last minute to clean the house : No one's taking away the fact that people these days lead hectic lives. Between work and commute, one is unable to take out time for fitness and recreation, leave alone cleaning one's home. However, you need to take into account that cleaning your home ahead of any festival is imperative and therefore, you must plan everything related to the same well in advance. Thus begin early. Almost a week before the festival in question, start the cleaning process little by little everyday, so that it gets done on time and you don't get over worked and excessively pressured at the last minute.
2. Delegate duties : Instead of doing everything all by yourself, it would be recommended to delegate the various tasks involved with the cleaning process among your family members. Delegation makes the task in hand easier. Whether it's dusting, vacuuming, or doing other miscellaneous tasks, it would be better if you divide the tasks well in advance, and enjoy the cleaning process rather than stressing about it.
3. Invest your money and time in smart technology and products : This is the age of smart devices and smart phones. Then why should it be any different when it comes to cleaning your homes? You have a plethora of options to choose from when it comes to cleaning devices and products. Invest in these to make your life a lot easier. However, ensure that you are wise when it comes to choosing your products.
4. Discard what you do not need : Cleaning the house ahead of a major festival is more about decluttering and disposing off things you no longer use or need. Whether it's a pile of unused clothes, newspapers and periodicals, or toys and miscellaneous objects, which are of no importance to you, do away with them. This will reduce our task by half.
5. Hire a professional help : If you cannot manage your time well to clean your home amidst your busy and hectic schedule, don't procrastinate it any longer and be wise about it instead. Acknowledge the fact that you won't be able to do it and hire a professional agency to do the work for you. They will do a fabulous job and you will totally get your money's worth. There are many discount offers that are provided around the festival time by many a professional cleaning agencies. Avail these offers and make your life easier.
Visit www.hecqo. com or download the app by the same name to ask for professional assistance. Hecqo will provide you with the best cleaning service.