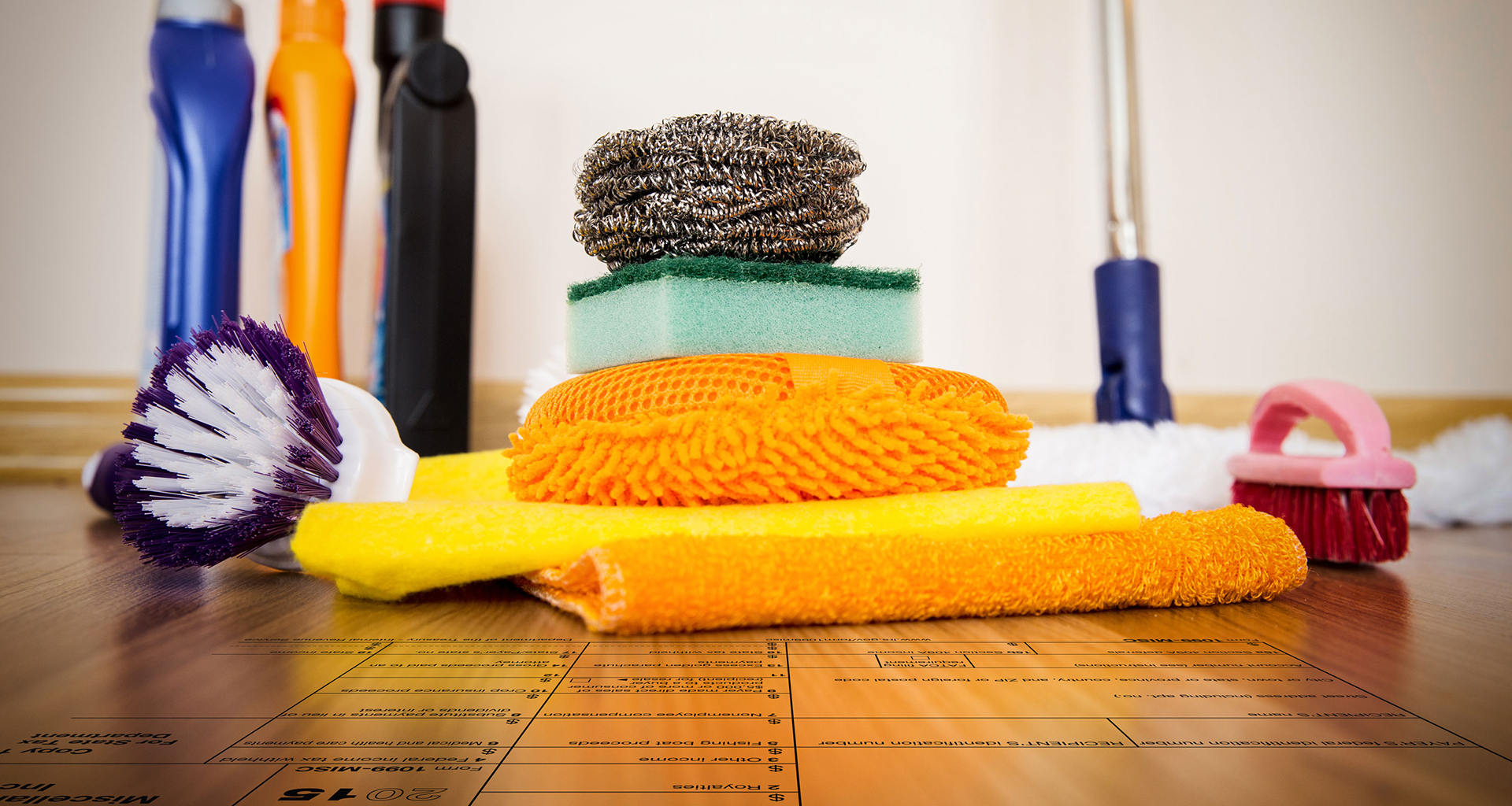 Regular Cleaning vs Deep Cleaning--Which One Would You Prefer and When? or The What, When, Why, How, Where of Regular Cleaning And Deep Cleaning or Here's Everything You Need To Know About Regular Cleaning and Deep Cleaning
Thursday 27th September 2018
"Whether you have a big house or small, doesn't matter. All that matter's is that it's clean," said every man alive. Even those who don't know how to keep their house clean, want it spic and span, and reach out to professional cleaners for their services. There are two kind of cleaning one usually undertakes ---regular/general cleaning and deep cleaning. The former is sort of self explanatory, which means that the person intending to go for it has to clean his/her house on a regular basis. The latter, on the other hand, means that the person must intensively clean the house maybe once or twice in a year taking out every grime or dirt from each and every corner of the house.
There are several differences between the two techniques of cleaning the house. They are as follows :
Regular cleaning often entails maintaining a certain level of cleanliness in the house on a regular basis. It includes mopping the floors, cleaning the bathroom tiles, floors, toilet, sink and the basin. Additionally, it includes general tidying up of the house and kitchen cleaning which includes cleaning grease off the kitchen sill and cabinets, wiping off the kitchen surfaces and the like.
Deep Cleaning, on the other hand, is often associated with spring cleaning or Diwali cleaning. It means cleaning every nook and corner of the house intensively. It is a great idea to go for deep cleaning when the person in question is either moving houses, preparing for a vacation or planning a get-together for a special event or festival. Deep Cleaning entails cleaning behind the kitchen appliances like microwave, refrigerator, washing machine, oven and the like. It also involves cleaning the kitchen and bathroom sinks intensively, not to forget inside the oven, micro-wave, patio doors and window frames. It also involves full and thorough dusting of all the corners of the rooms apart from undertaking impeccable cleaning of the bathroom from corner to corner.
If it's difficult for you to clean the house thoroughly, you can always hire a professional cleaning service to do it for you. In fact, it is always a good idea to seek the help of a professional deep cleaning team who are well-equipped to manage the tasks and finish them quickly. You can either go to www.hecqo.com or download the app by the same name.